The most popular electric winches - top 3
The following article presents the 3 most popular models of electric winches. The ranking is based on the analysis of requests directed to our company, taking into account the final selection of equipment.
First place - SB series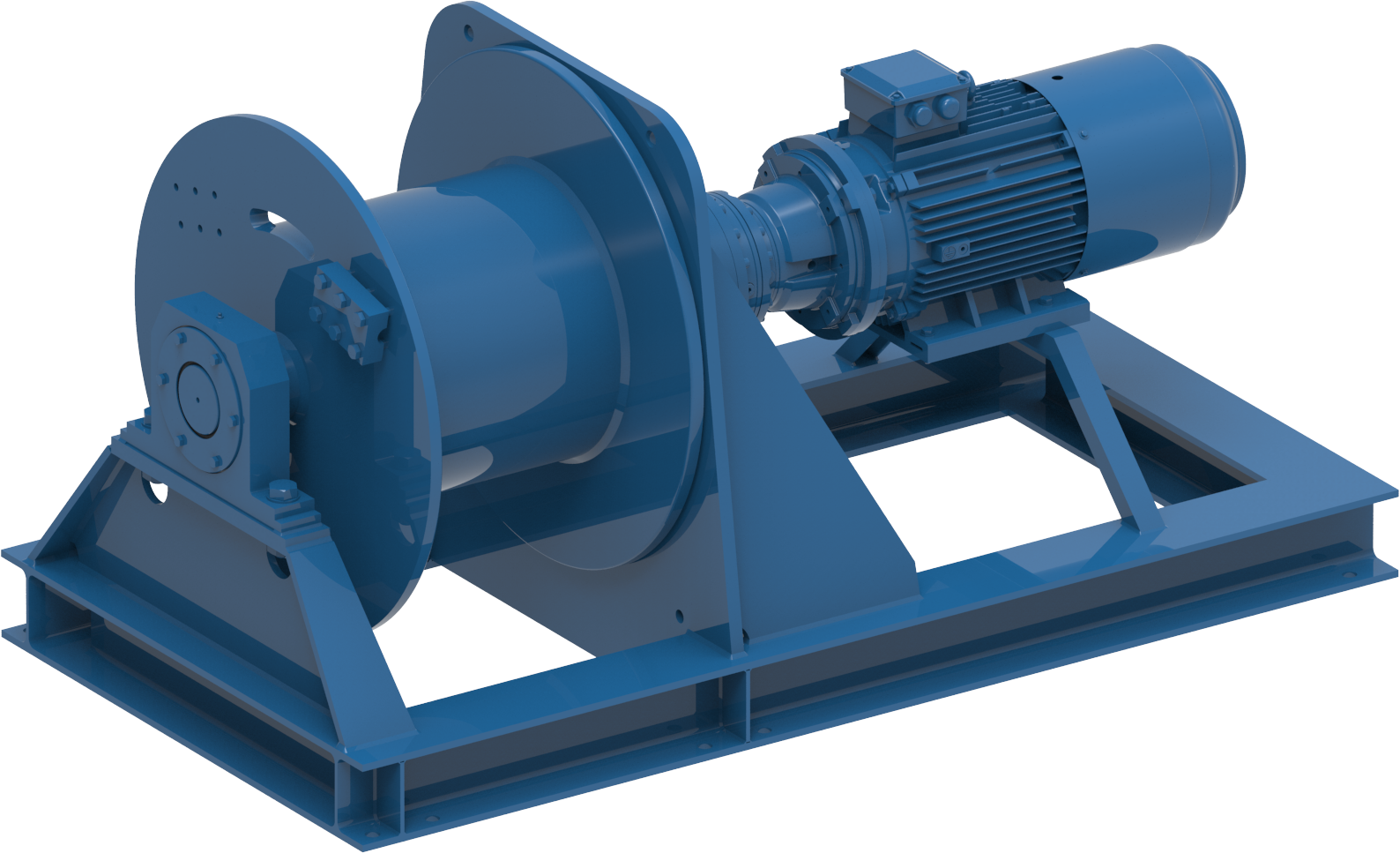 Undoubtedly, the SB series is the most popular and flexible in terms of modifications.
The winch has a frame construction, is equipped with a planetary gearbox and has a practically unlimited range of design modifications. A whole array of optional additions can be applied. The lifting capacity of the SB series starts from 800 kg and goes up to nearly 100 tons. The speed range is from 0.1m/min with the use of an inverter to as much as 200 metres per minute (depending on the load). The winch is powered by a three-phase motor.

The most popular model of the SB series in terms of lifting capacity is SB303E model

Second Place - MCW series
The MCW series is a small winch with a compact self-locking gearbox winch with load capacities from 250 kg to 2000 kg. The speed range for the version without the inverter starts at 2m/min. Thanks to its self-locking properties, the winch does not require an additional brake. The weight of the winch is only 35 kg (without rope and control box), which ensures operational mobility. Due to the low maximum load, it is possible to use a 230V motor. However, the speed parameters will then change.
The most popular model in the MCW range in terms of lifting capacity is MCW 1200 model
Third Place - FD series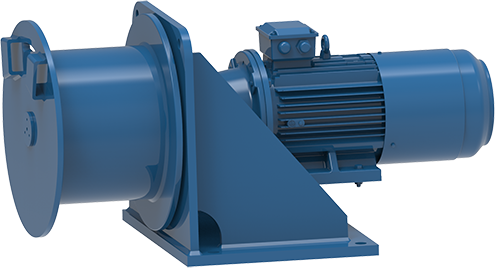 The FD series winch is suitable for all applications where there is no need to store large quantities of rope. It does not have a standard frame construction, just a mounting plate, which reduces dimensions as well as weight. The FD-series winch has a planetary gearbox, which is partially built into the drum to reduce dimensions. The lifting capacity starts from 900 kg and goes up to 5200 kg. It is possible to mount the control box on a separate mounting bracket.
The most popular model of the FD range in terms of lifting capacity is FD 303E model